Naruto Jiraiya Contacts
Introducing the Naruto Jiraiya Contacts – the perfect way to complete your Naruto cosplay! These high-quality contacts are designed to mimic the unique look of Jiraiya's eyes from the popular anime series Naruto.
Crafted from premium materials, these contacts are comfortable to wear and easy to use. The design is intricately detailed, with a striking yellow and black pattern that will make your eyes stand out and add a touch of authenticity to your costume.
Whether you're attending a cosplay event or simply want to show off your love for the Naruto series, these Jiraiya contacts are the perfect choice. They're suitable for a variety of occasions and cosplay events, and are sure to impress everyone around you.
So why wait? Order your Naruto Jiraiya Contacts today and take your cosplay to the next level!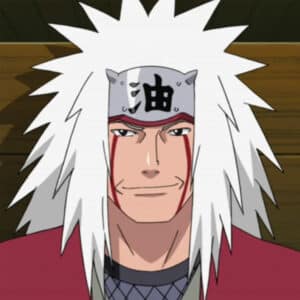 Jiraiya is a fictional character in the Naruto manga and anime series created by Masashi Kishimoto. Introduced in the series' first part, he was a student of Third Hokage Hiruzen Sarutobi and one of the three "Legendary Great Three Students of the God Shinobi"—along with Orochimaru and Lady Tsunade, his former teammates. Jiraiya appears as a perverted old man who occasionally returns to the village Konohagakure, reporting the activities of Orochimaru and the organization Akatsuki. Referred to as the "Toad Sage" and "Pervy Sage", he mentors Fourth Hokage Minato Namikaze and later becomes the godfather and mentor of Minato's son, Naruto Uzumaki.
Affiliations: Hidden Leaf Village, Mount Myōboku
Team: Ame Orphans, Team Hiruzen, Team Jiraiya
Classification: Sannin, Sage
Voice actors: Hōchū Ōtsuka, David Lodge, Brad MacDonald, Richard Cansino, Tōru Nara, Wally Wingert
Regular Featured Appearances: Naruto
Places lived: Hidden Leaf Village