Hinata Hyuga Contacts
Introducing the Hinata Hyuga Contacts – the perfect way to add a touch of authenticity to your cosplay! These high-quality contacts are designed to mimic the unique look of Hinata Hyuga's eyes from the popular anime series.
Crafted from premium materials, these contacts are comfortable to wear and easy to use. The design is intricately detailed with pink, which will make your eyes stand out and add a touch of elegance to your costume.
Whether you're attending a cosplay event or simply want to show off your love for the series, these Hinata Hyuga contacts are the perfect choice. They're suitable for a variety of occasions and cosplay events, and are sure to impress everyone around you.
So why wait? Order your Hinata Hyuga Contacts today and take your cosplay to the next level!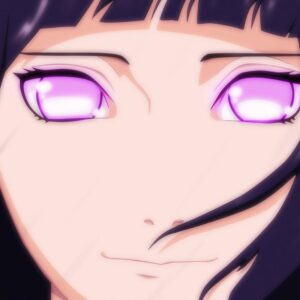 Hinata Hyuga is a fictional character in the anime and manga, created by Masashi Kishimoto. Hinata is a kunoichi and the former heiress of the Hyūga clan from the fictional village of Konohagakure.
Kekkai genkai: Byakugan
Affiliations: Hidden Leaf Village, Allied Shinobi Forces
Team: Konoha 11, Eight Man Squad, Peddlers Escort Team, MORE
Clan: Uzumaki Clan, Hyūga Clan
Parents: Hiashi Hyuga
Siblings: Hanabi Hyūga
Spouse: Uzumaki